Get Around to All Things Fin.do
Serving customers across 150+ countries is a privilege, but a huge responsibility as well. At Fin.do, we've made it our mission to solve customer requests as swiftly and as efficiently as possible.
Beyond that, we're always focusing on making product information readily available, as well as providing expert guidance and advice every single day.
How do we do it? It's simple: a great product, an ambitious vision, and a committed team.
Instruct, inform, inspire
The Fin.do app evolves by the day, and so does our global community of customers. So it's important to keep information clear, simple, and easy to find.
To help you navigate our platform as you're getting started with Fin.do, we've created a knowledge base that you can access easily straight from the app's Help section or via our website - see frequently asked questions.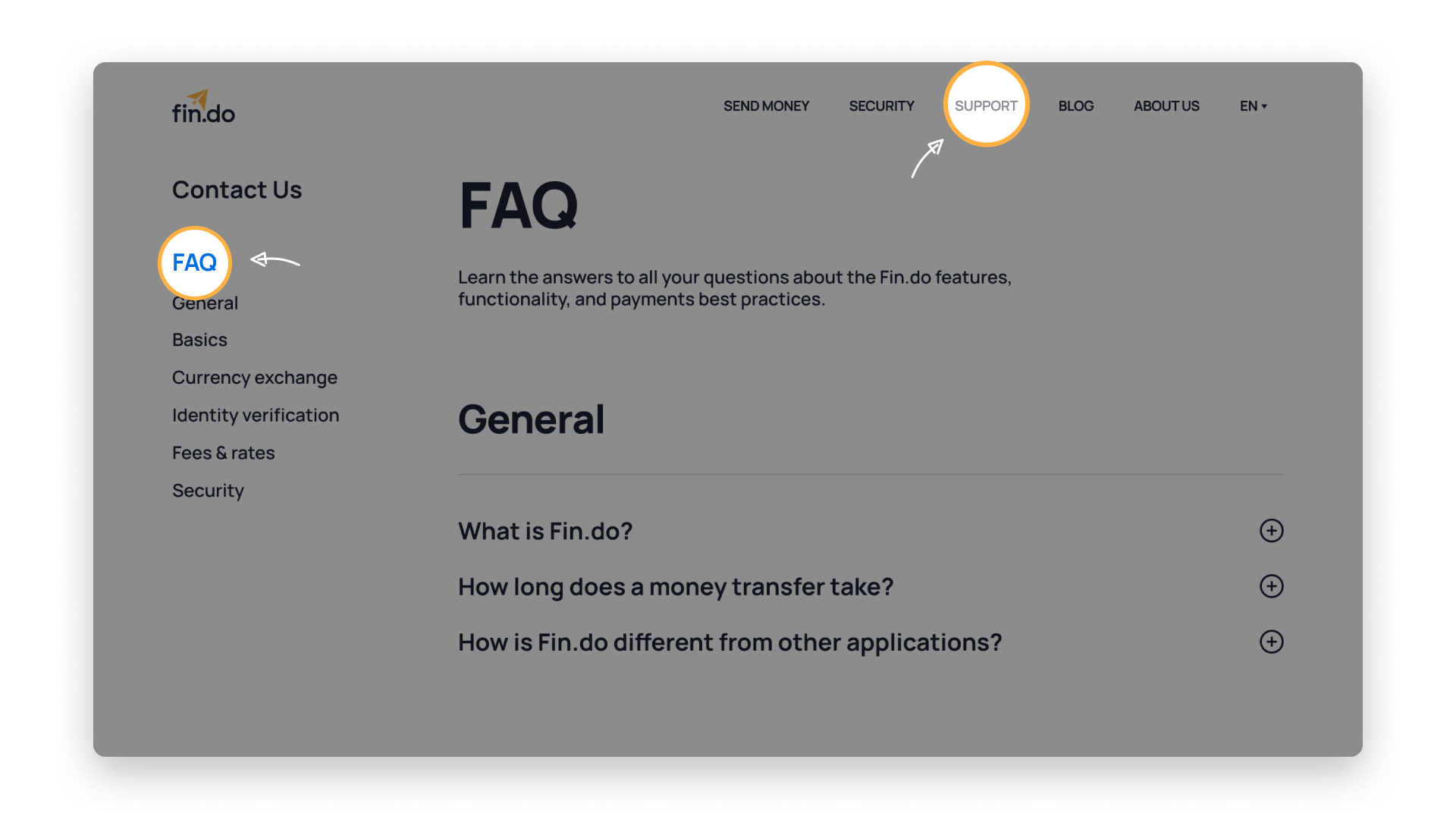 We also feel it's important to keep you up-to-date with relevant changes in the industry, and to guide you through the best money transfer solutions for you.
That's why on our blog you'll find news, guides, and tips that we update regularly to simplify your experience sending money abroad.
Ask us anything. Anytime.
Operating as a global company, we quickly realized that we need to be available when our customers need us most. That's why we made support easily accessible no matter when and where you need to contact us.
Here's how.
Multi-channel
Oftentimes, money transfers need to happen quickly and on the go. Support has to keep up. Whenever you have a request, issue, or question about sending money via Fin.do, you can contact us using any of your preferred channels:
Using the chat widget: upper right corner in the app, bottom right corner on the website
Directly via the app (Help section)
Via our website (Support page)
With a direct email at

[email protected]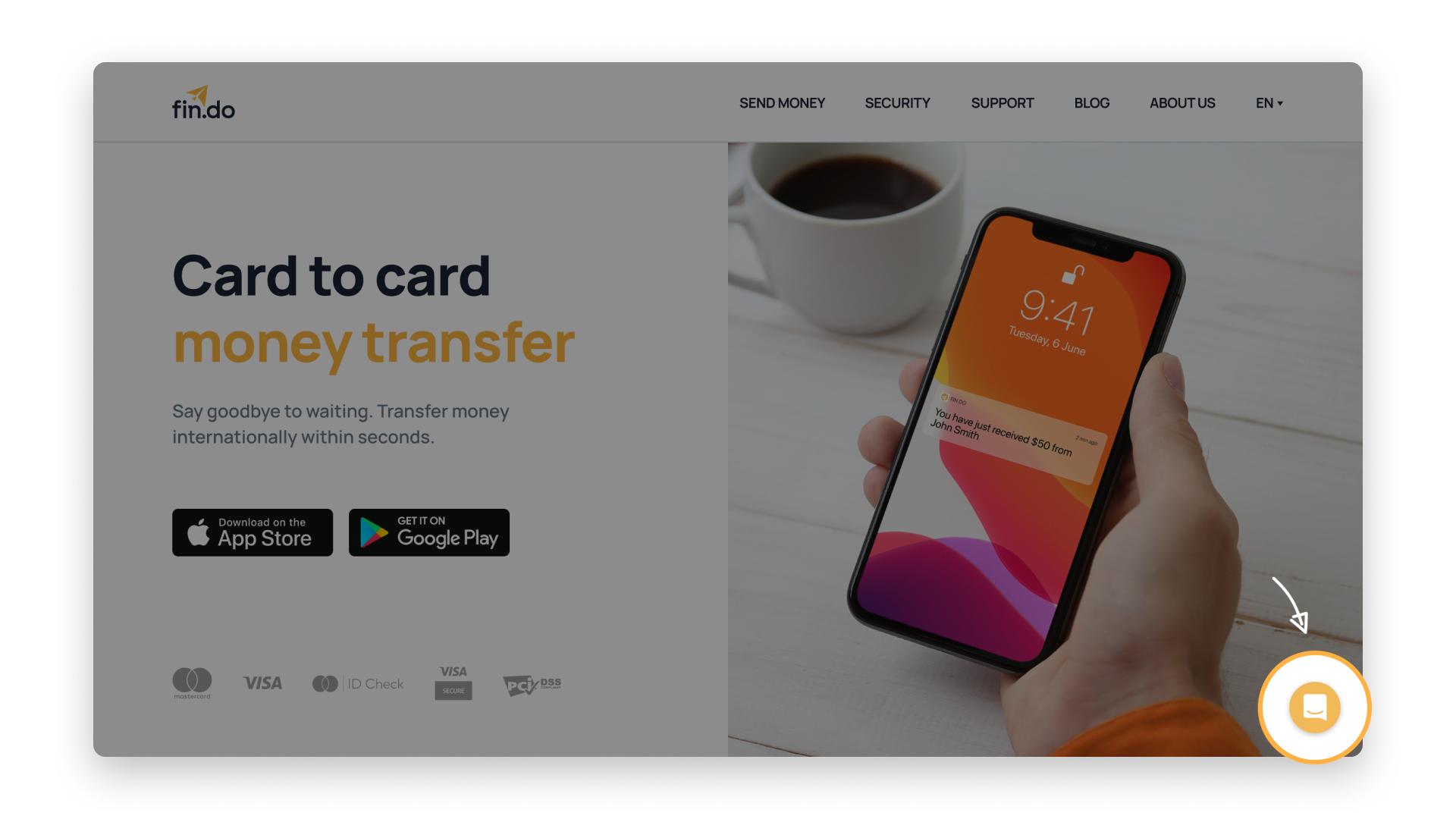 Available
Because you work, study, or live internationally, so do we. Our team of support experts work remotely from different locations so you can be sure there's always someone at the other end of the line to process your request in the shortest time possible. Also, we always respond promptly to any kind of request, whether it's an issue with the app, help getting started, or a business inquiry.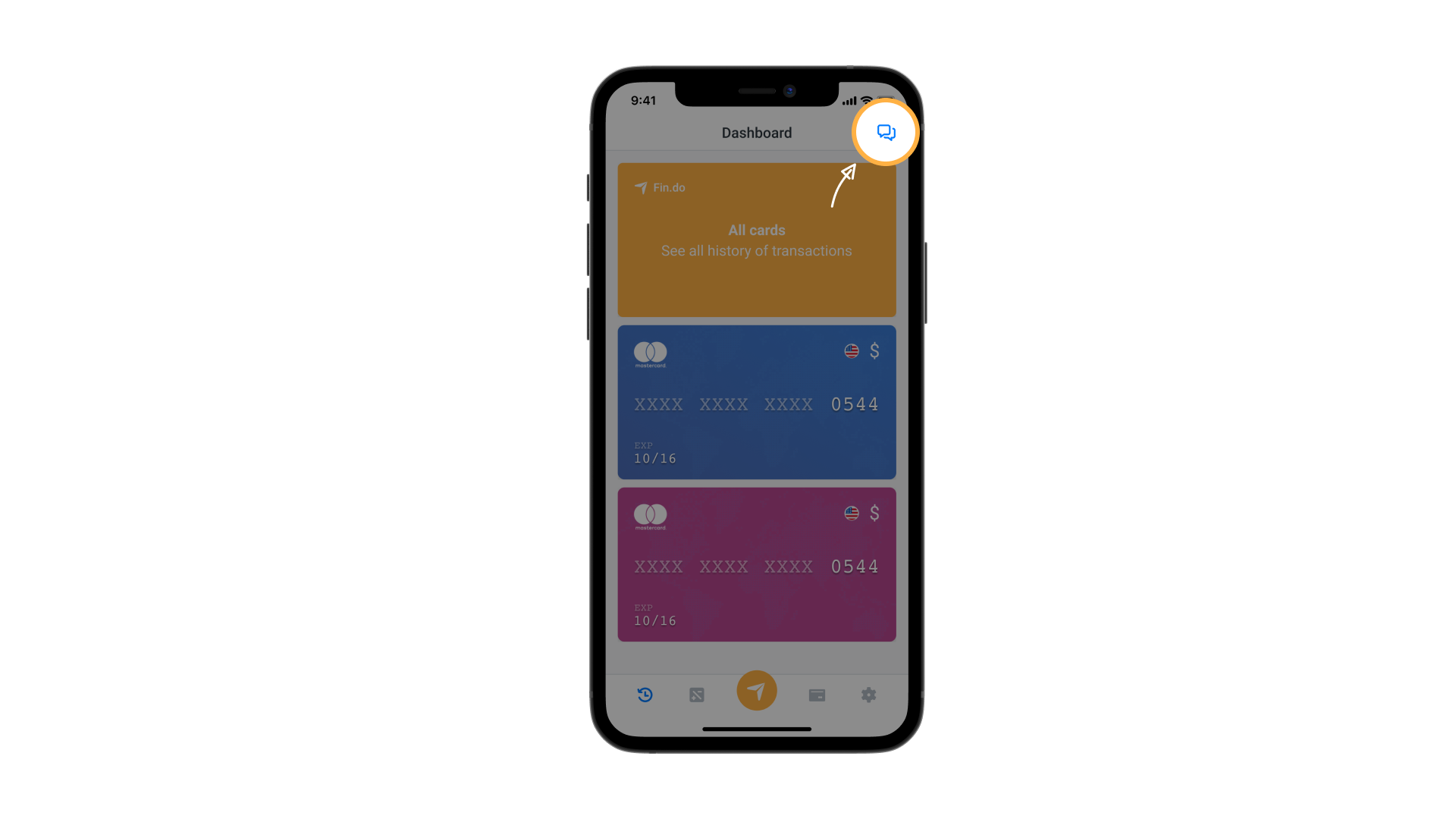 Fast
We take pride in facilitating the fastest international money transfers and our support is no less impressive. Money transfers are often a sensitive matter so we do our best to respond to every request in less than 24 hours. All cases are carefully evaluated by a support agent so we can respond to urgent requests in the shortest possible amount of time.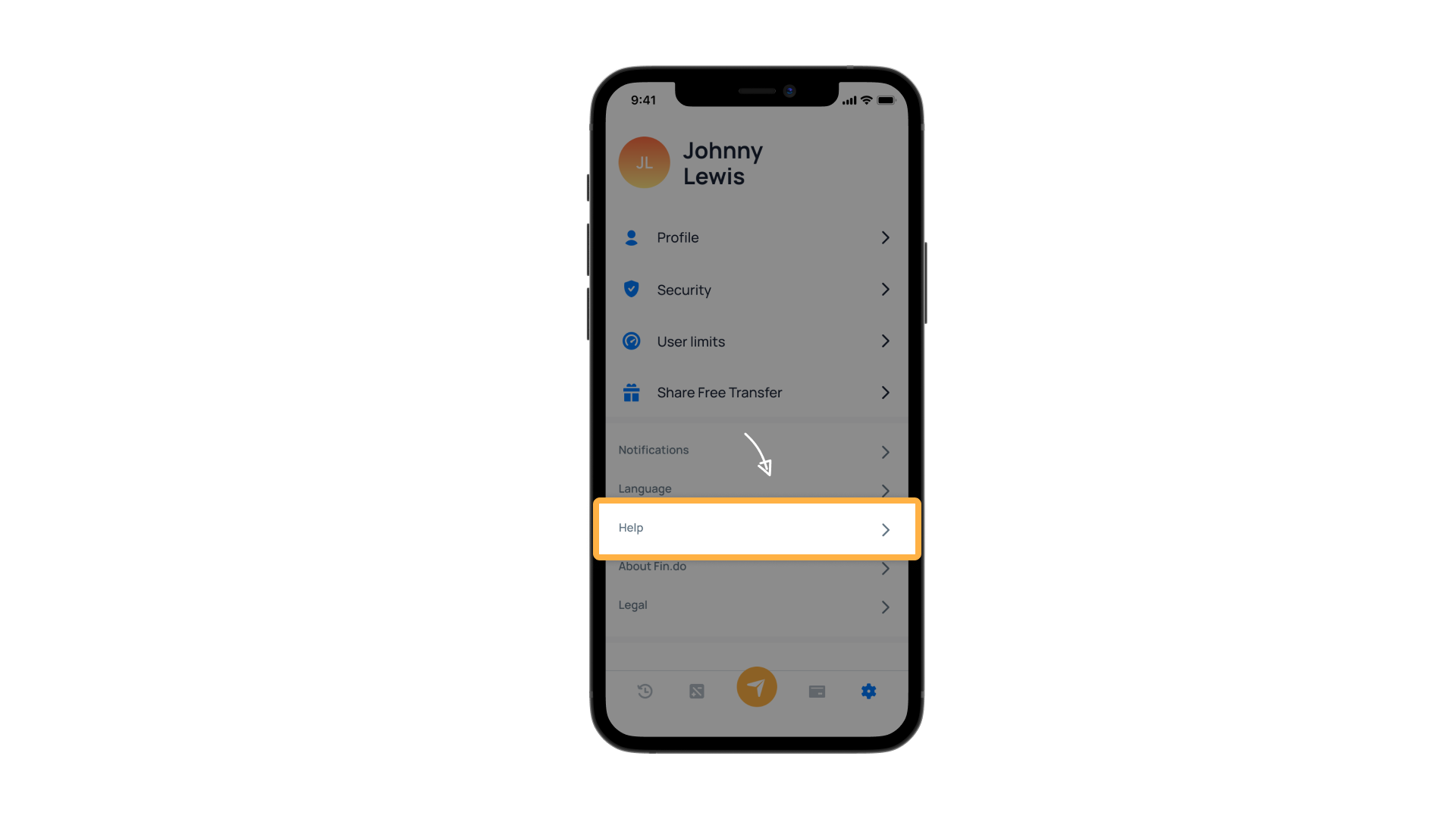 We like to listen
We've learned over the years that the best way to evolve Fin.do is to listen to our customers. So we're always keeping an eye out for improvements in our service and our support to help even more customers enjoy simple, instant money transfers.
If you have any feedback or suggestions for us, please share them using any of our communication channels: in-app chat, email, or website contact page.
Thank you and Happy transfers!