PSD2: Everything You Need to Know About the Updated Directive
Since January 2021, many banks have made changes to how online payments are verified due to the EU regulation PSD2. You may have already been informed by your bank, but we want to make sure you know what these changes mean.
What is PSD2?
PSD2 or Revised Payment Services Directive is the new European legislation aimed at making online payments more secure. This means that now when you make online payments, you will be asked for further verification by your bank to prove you are the registered account/cardholder.
How to confirm the payments
This identity check can occur in several ways and depends on your bank, for example:
Entering your PIN or password;
Using a one time code that will be sent to your phone;
Confirming the transaction with your fingerprint or with facial recognition.
The majority of transactions will be verified by entering a one-time password or by approving the payment in your bank's app. Your bank may ask for an additional security passcode (like Payoneer) or to activate a gift card before using it (similarly to Paygoo). That's why it is important to know exactly how online payment verifications work for your card and account.
What if the payment confirmation fails?
If you fail to complete the identity check (or as we like to call it, 3DS), you will see the following error in your Fin.do app: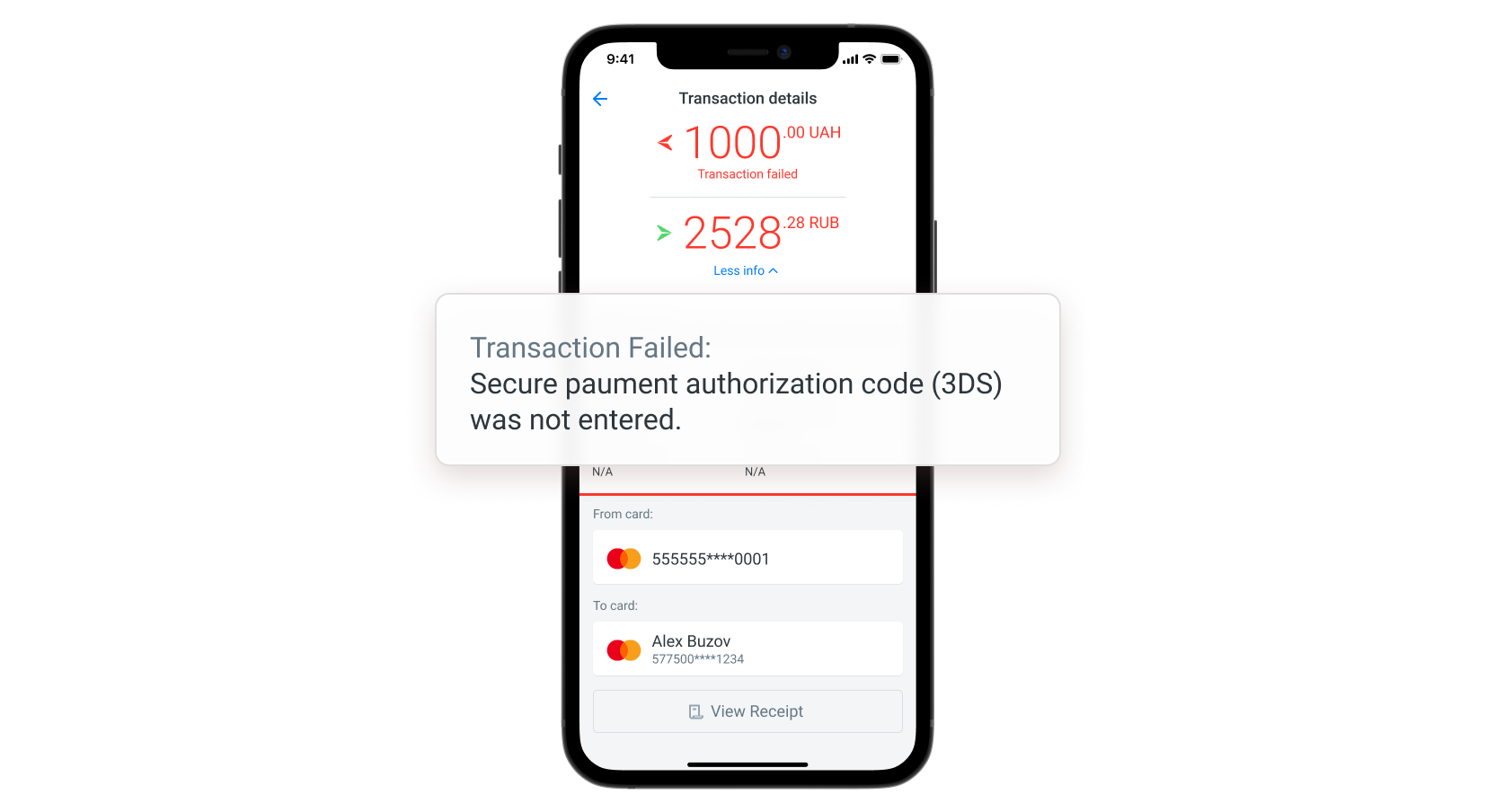 If this error occurs, please check to see if 3DS is enabled on your card and that your mobile phone number is up to date in your bank's system. You can find this information in your banking app under the card settings, or simply contact your bank for clarification.
More details on how 3DS works for your particular card can be found on your bank's website. If you have any issues with payments using Fin.do, please contact us.