How to support Ukraine with Fin.do
We are all devastated by the war in Ukraine and our hearts go out to all those affected by the unfolding crisis.
As millions get displaced and many more struggle with insecurity and a lack of resources on the ground, we are all doing everything we can to help bring some relief.
In response to the Ukraine crisis, we at Fin.do stand by aid organizations working to bring humanitarian assistance to both residents and refugees.
Here is how you can use Fin.do to support Ukraine.
Donate to Vostok-SOS with Fin.do
We are partnering with Ukrainian charitable foundation Vostok-SOS to help all those in need of aid and humanitarian assistance in Ukraine.
Ever since 2014, the organization has been working to find shelter for internally displaced persons, assist in the evacuation of people from conflict zones, and collect and distribute humanitarian aid.
With Fin.do, it only takes a few minutes to make a transfer and funds are delivered instantly. This means that when you make a donation via Fin.do you enable Vostok-SOS to quickly provide the needed assistance to everyone affected.
Transfers to Vostok-SOS foundation are fee-free using the promo code SUPPORT if you send up to $250 from Europe, Turkey, Israel, and parts of CIS.
You can make a transfer from the Fin.do app (get it here):
You can send aid to Vostok-SOS via Fin.do from any Visa or Mastercard card in any currency to one of the following card numbers:
5168 7450 3091 9036 (UAH)
5168 7450 2161 1964 (EUR)
5168 7450 3132 3527 (USD)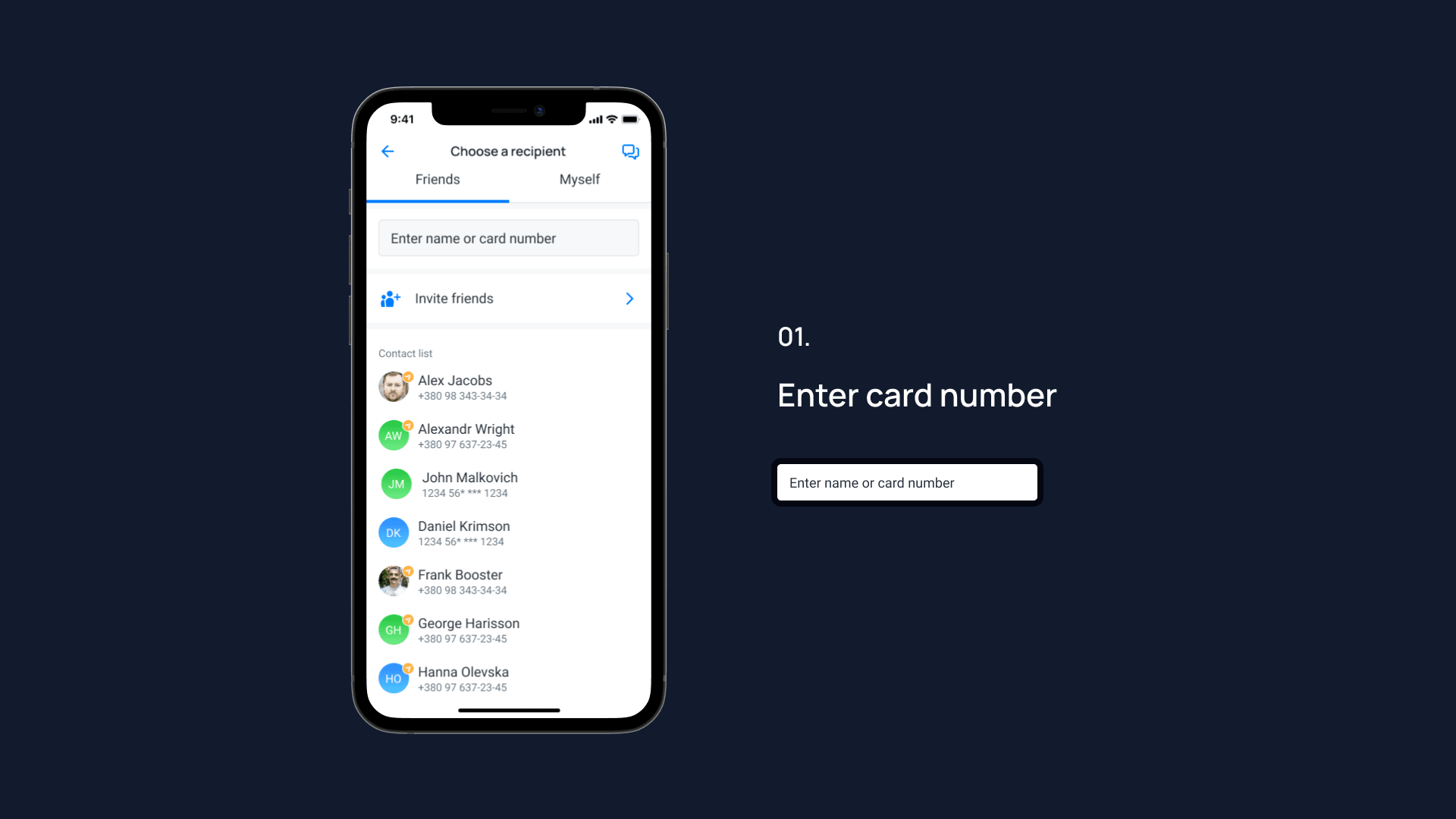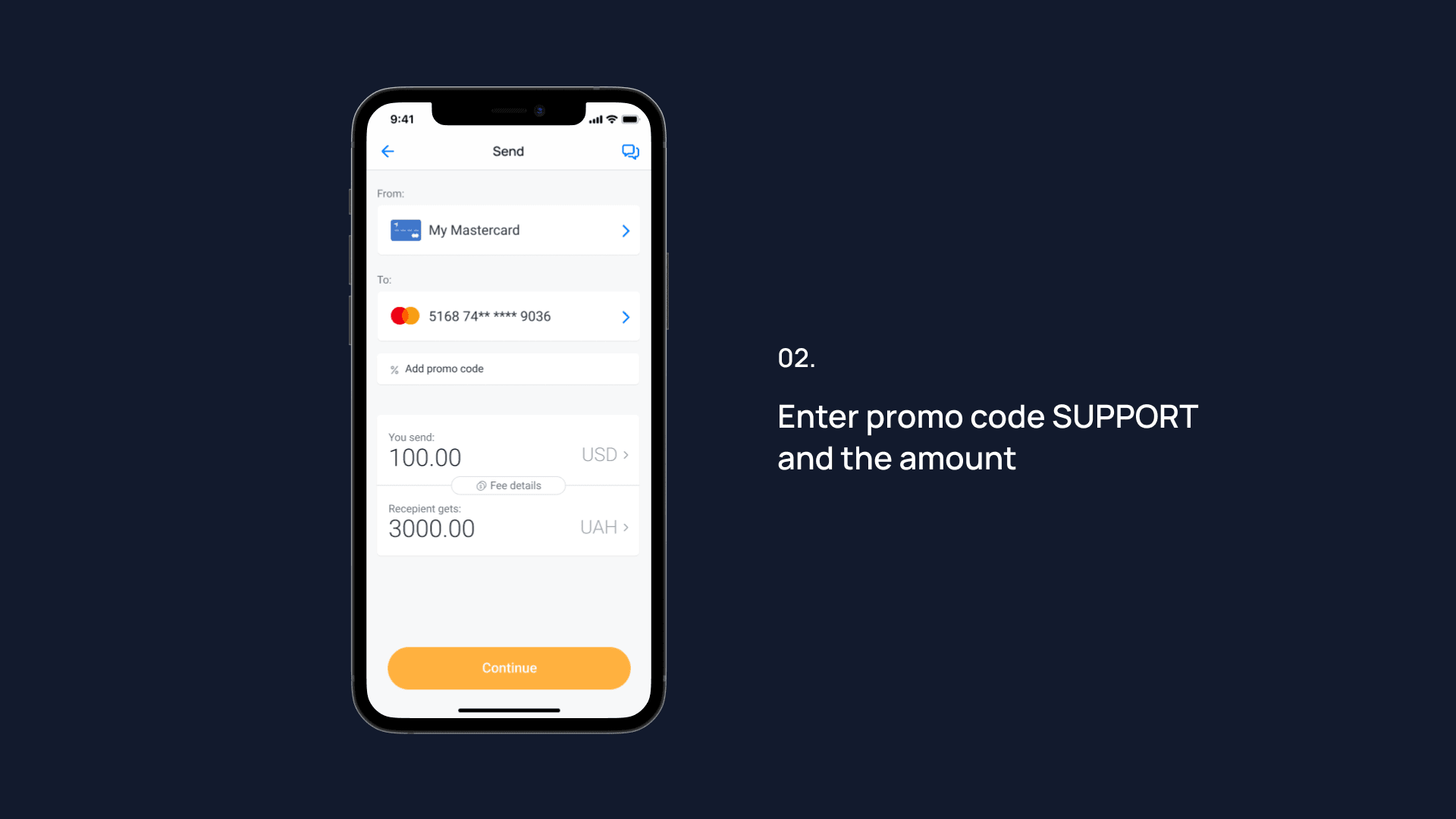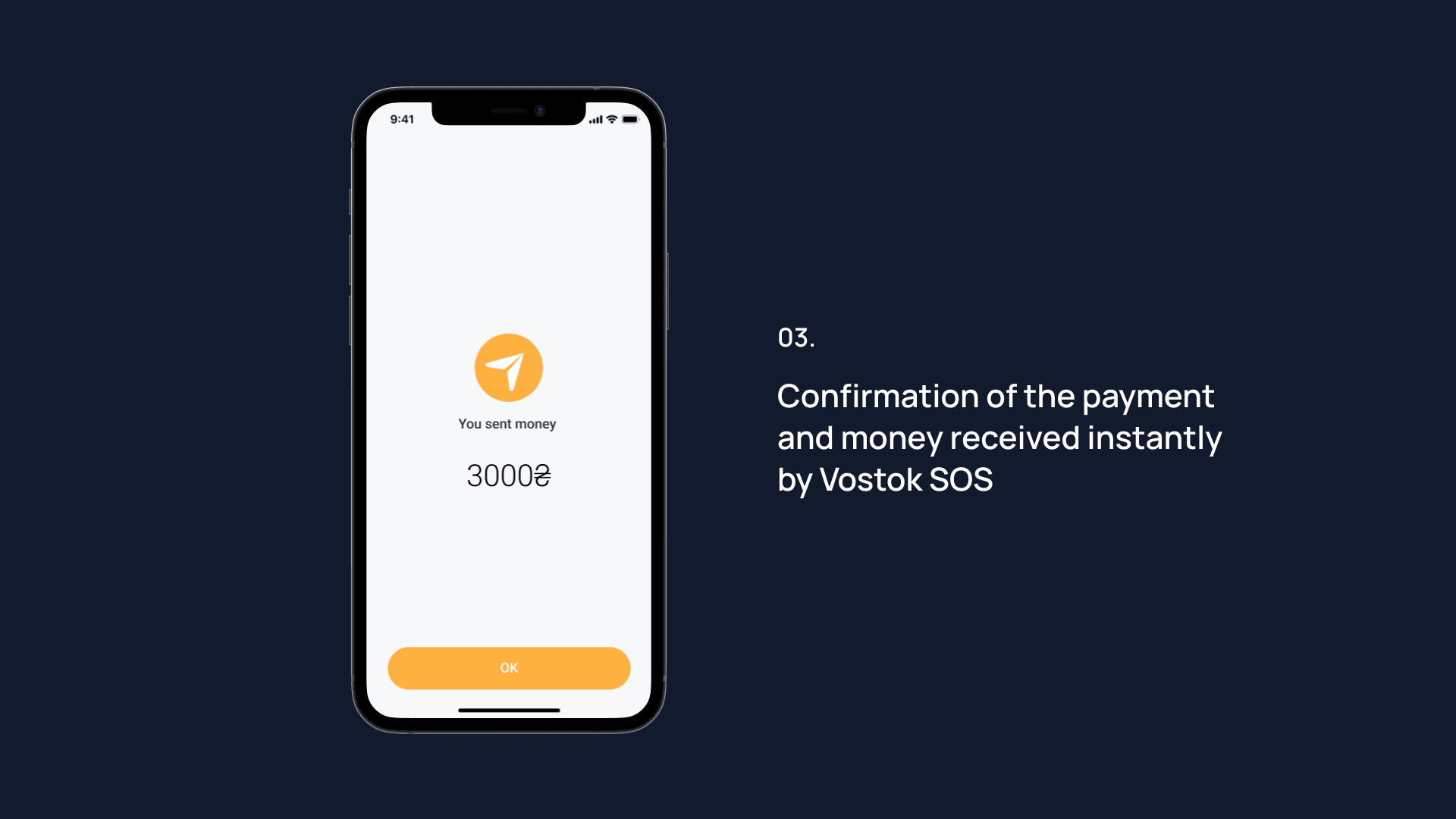 Use promo code SUPPORT for 0 transfer fees. No currency exchange fee.